Dr Brandon Hoe
BDS (ADEL) MBA Grad Dip (Adel)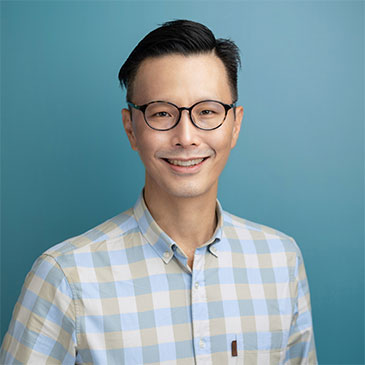 Dr. Brandon Hoe is the principal dentist and founder of Gentledentistry and Nobrace Centre in Adelaide.
In the early years after graduation from Dentistry at Adelaide University Brandon toyed with the idea of specialisation but preferred the variety of procedures available in general practice. He went on then to obtain a Grad Dip and also an MBA.
Brandon has worked in many regional centres of SA- Bordertown, Naracoorte, Peterborough and Victor harbour. He now works exclusively at our Findon and Adelaide City practices.
He is extremely passionate about his patients receiving dental treatment. His special interests within dentistry are Surgical Extractions and general practitioner orthodontics like Invisalign and other orthodontic treatments.
His patients often comment that he is a meticulous perfectionist who offers the highest level of skills along with a warm and friendly personality. You will be impressed with his composure, confidence and friendly demeanour and you will receive the highest level of care, respect, and efficiency. He listens to his patients concerns and needs and is sensitive to each patient's individual requests.
He is also committed to changing the stereotypes of dentists and the experience of visiting the dentist, which can be seen through the innovative design of the practice and its approach.
Brandon and his team currently volunteer their time treating new Migrants referred to them through the Uniting Church Migrant outreach team.
Outside of Dentistry Brandon serves on the Ekera Dental Clinical Advisory board providing strategic dental industry advice in many areas.
He has two sons and a beautiful wife and is a keen sportsman participating in Club Tennis and basketball weekly.
Brandon is also fluent in Malaysian, Cantonese and English.