Dr. Des Naidoo
Dentist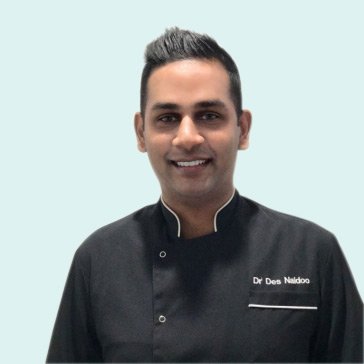 Des completed his BDS in 2007 at the Otago University in New Zealand, before joining the Gentle Dentistry team in 2015. He also holds a Diploma of Business, Diploma of Management and Diploma of Online Marketing.
Des has had extensive experience in the dental industry, having worked in a hospital setting, private clinics in Victoria and South Australia, and tutoring students at both Adelaide and Melbourne Universities. He has a special interest in family dentistry.
In his spare time Des enjoys travelling, and experiencing new countries and cultures.