Events
Invisalign Open Night
Achieve a Clear, Sparkling Smile with Gentle Dentistry - Findon and Invisalign
Do you want to have straighter teeth and a beautiful smile without wearing metal braces? If so, you should consider Gentle Dentistry and our advanced Invisalign treatment. Our experienced team is committed to helping you get the smile you've always wanted, and Invisalign is the ideal option for a discreet and comfortable orthodontic journey.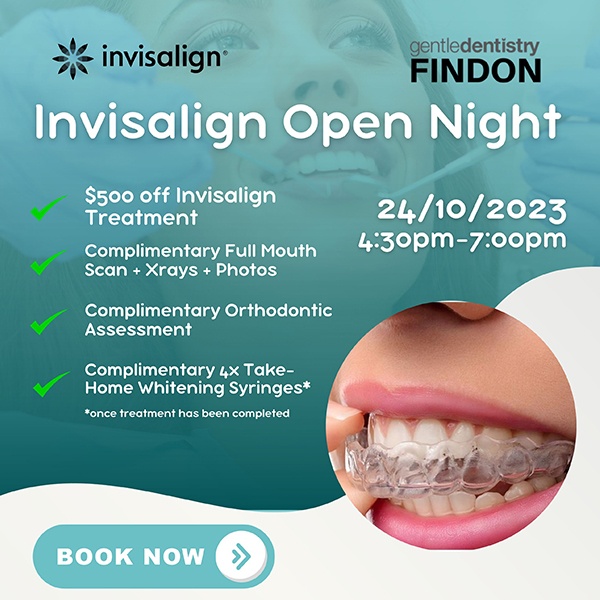 Why Choose Invisalign at Gentle Dentistry - Findon?
Invisible Treatment: Invisalign clear aligners are hardly noticeable, allowing you to straighten your teeth without anyone even knowing you're undergoing treatment.
Comfortable and Removable: Invisalign aligners are easy to wear and can be conveniently removed for eating, drinking, and oral hygiene, making them a hassle-free choice for your lifestyle.
Customised for You: Each pair of Invisalign aligners is tailor-made to fit your specific dental needs. They are designed to gradually move your teeth into their optimal positions.
Proven Results: Invisalign has a history of delivering amazing results for a variety of orthodontic issues, including crowded teeth, gaps, and misalignments.
Comprehensive Care: Our proficient team at Gentle Dentistry - Findon will provide you with individualised care throughout your Invisalign journey, ensuring you achieve the smile you want.
Convenient Appointments: We offer flexible appointment scheduling to fit your busy life, making it easy for you to stay on track with your treatment.
Cutting-Edge Technology: We use the latest Invisalign technology to create a treatment plan that is efficient and effective.
Invisalign Specialist at Gentle Dentistry - Findon: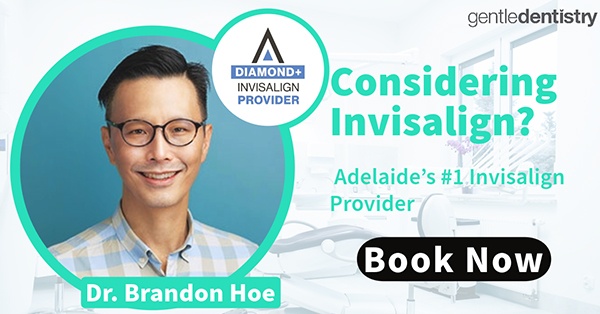 Dr. Brandon Hoe, is a "Diamond Invisalign Provider" who has treated over 400 patients every year using Invisalign aligners, demonstrating a deep understanding of the Invisalign system and a high level of expertise in orthodontic treatment with these clear aligners.
Patients often comment that Dr. Hoe is a meticulous perfectionist who offers the highest level of skills along with a warm and friendly personality. You will be impressed with his composure, confidence and friendly demeanour and you will receive the highest level of care, respect, and efficiency. He listens to his patients concerns and needs and is sensitive to each patient's individual requests.
What will the night entail?
$500 off Invisalign treatment
Complimentary full mouth scan + OPG+ photos
Complimentary orthodontic assessment with Dr Brandon Hoe
Complimentary 4x take home whitening syringes *once committed to treatment
There are limited spots, to reserve your spot click here.
Please note that the Invisalign Night is EXCLUSIVE to Gentle Dentistry FINDON Only and no other Gentle Dentistry location.
Fields marked ( * ) are required