Dr Asha Lawler
BDS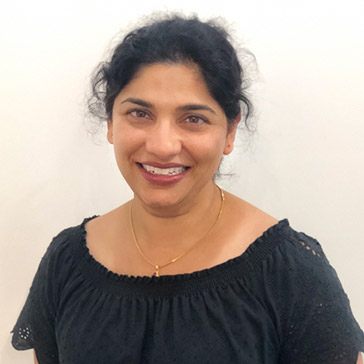 Asha graduated with a Bachelor of Dental Surgery from the University of Adelaide in 1999. Upon graduation she worked at the Riverland District Hospital in Berri servicing an isolated community with very high dental need. She moved to the UK with her husband in 2003 and worked there in private practice for 2 years. Upon returning to Adelaide in late 2004 she was appointed Senior Dentist at the Flinders Medical Centre , a role she immensely enjoyed. During this time she had significant experience with the Dental management of severely medically compromised patients, dental and facial traumas as well as management of infants/children with cleft lip/palate. She was successful in completing Primary Examinations for the Royal Australian College of Dental Surgeons in 2006. She decided to stay in General Dentistry with special interest areas. In 2008 Asha was appointed Senior Practitioner for SA Health and started to become involved in Clinical tutoring of Undergraduate Dental Students.
Asha has 20 years of experience and has been involved in private practice throughout this time. She enjoys all aspects of General Dentistry but has a particular interest in simple/ surgical extractions as well as gold/ porcelain restorations.
Outside of work, she enjoys reading and hiking and is kept busy by her 2 primary school aged children.